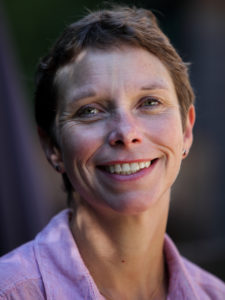 English to French Translator and Content Writer helping you to get closer to your clients
I help English-speaking companies convey their messages faithfully and with authenticity to their French-speaking clients, reducing the distance between them. I create engaging and captivating content.
ENGLISH TO FRENCH TRANSLATIONS
Except for some rare cases, a person should only translate from a second language towards their mother tongue. Therefore I only offer translations from English to French. I'm specialized in Marketing and Communication, tourism and outdoor sports.
Throughout the process, I work closely with my clients to deliver content that is true to the original while being fully adapted to the French audience.
I'm registered with the Cour d'appel de Chambéry and can assist you with official matters. I can therefore provide you with certified translations of birth, marriage, death certificates, diving license, will, powers of attorney, diplomas…
If you have other translation needs (English/French/German/Swedish…), please contact me. I have a large network of translators and can find someone to help you. 
CONTENT WRITING/COPYWRITING
I also write web content and can support the development of marketing materials, sales page or other creative content.
My aim is to help brands sharing their values as faithfully as possible.
INTERPRETING
I can assist you if you need an interpreter. Contact me to talk about your needs in more detail.
As a sworn translator, I can support you during some meetings with public notary, for example during the signature of a deed.
 Volunteer translator for the pro bono program of Proz.com.
ABOUT ME

                   
I grew up in the Chamonix valley and have spent most of my life in the mountains. Without being an extreme athlete, I'm a true outdoor person and love being in nature. I've also spent many years abroad which has given me a sense of diversity as well as an open-minded approach to life and work.
After 3 years in Vancouver, I came back to Chamonix, where I now live. I've been translating and writing contents for over 10 years, while enjoying the surrounding nature to recharge my batteries!
You can access my C.V. here.
TESTIMONIALS
"We hired Anne-Lise for the translation of a complex set of legal documents, as well as to provide live interpretation services during a legal procedure. Not only was the quality of her work beyond our expectations, she was extremely professional, punctual, and helpful. It's becoming more and more rare to find good honest professionals these days, but Anne-Lise is a true gem. We wouldn't hesitate twice to hire her again and will highly recommend her to anyone looking for translation or interpretation services." Greg O'Callghan – Aerospace Engineer
"Anne-Lise recently worked with me on a large multi-translator pro bono project for ProZ.com. She was an outstanding team member and produced excellent translations, as well as her very professional manner. I highly recommend her work!" Andrew Morris – Pro Bono Coordinator, Proz.com
"I had the opportunity to work with Anne-Lise on two translation and proofreading projects. And I must say that it was a real pleasure to work with her, because I could not only appreciate her professional and linguistic skills, but also her curiosity, her organizational skills and her ability to synthesize. So, our exchanges were largely fruitful, and it was also really nice to work with her thanks to Anne-Lise's pleasant touch of humor." Marie-Anne Jacquet – Translator – Tradair
"Anne-Lise is an excellent translator and provides a very quick service. She will always try and turnaround work even when presented with a short deadline – very helpful. I would highly recommend!"  Phoebe Roth Le Verre Gourmand
"Anne-Lise is an excellent translator. Her strengths are not only an understanding on the nuance of a phrase or paragraph, but also her grasp of colloquialisms so her translations are always spot on. She is organised, methodical and quick. I have worked with her for over 6 years publishing a bi-lingual guide to Chamonix, and I cannot recommend her highly enough." Nicolas Bloom www.chamonixexperience.com
"I can only praise the quality of her translations, always clear and true to the original text. I strongly recommend Anne-Lise for any creative translation. She is very productive and will ensure attention grabbing, intelligible translations." Marie-Paule Berthiaume Communications Coordinator | Production
"As a translator Anne-Lise was detailed, accurate and efficient. She has a huge capacity and was recognized globally at Icebreaker as best in class. Anne-Lise worked hard to crease global standards across the business. She is a professional through and through and I would highly recommend her for ENG to FRE translation projects." Cassandra Osborn,  CA General Manager | Finance and Operations Professional | Strategist
CONTACT
Do you have a question or need a quote? Please see my details  below.
Phone: +33 (0)7 88 34 95 10
Email: annelise.traductions@gmail.com
Office hours: Monday to Friday, 9am to 6pm.